Civil Security
Organizational and structural security expertise for all indrustrial works big and smalll.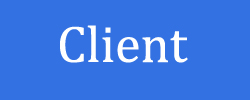 Event Security
With our trained team of personnel, we have successfully ensured security at various event such as Sport events, Cultural events, Religious events etc.We specialize in providing customized Security Solutions at events at economical costs. BIVA Securities with its dedicated setup of operations and administration personnel provide infrastructure to support event services like Corporate events, High Profile Weddings, Concerts etc.



Corporate Security:
Corporate security is an important issue for every company, no matter how large or small. However, the nature and focus of corporate security have changed dramatically in the last 10 years. Most current businesses use digital technologies, computers,ireless devices and other recent innovations to run more efficiently. Unfortunately, these also pose a threat to system integrity with security breaches being reported regularly. The focus of corporate security is changing to include these new ways of doing business, and so has the budgets of security departments and agencies.



Fire Security
Fire and Security Services (FSS) is a national subsidiary of one of Australia's leading safety providers. FSS specialises in the supply, installation and service of quality fire alarm and sprinkler systems, suppression systems, access control systems and CCTV Systems. The Fire and Security Services company structure is committed to and encompasses applicable aspects of safety, environmental and quality system management.





Lady Security Guard:
Lady Security Guard Premises, where the arrangements of safety and security are needed, is visited and surveyed for threats and total security evaluating factors like total area, total manpower, traffic inwards as well as outwards, perimeter wall / fence, area of responsibility and the level of security to be provided are considered.